A 9-year history, where I opened over 50 restaurants including the famous Armani Restaurant inside Ginza Tower.
In Tokyo the restaurant is unique and special, there are about three thousand Italian restaurants, but only 5 has Italian staff or chefs. Most of them are Japanese children trained in Italy or with Italian work experience.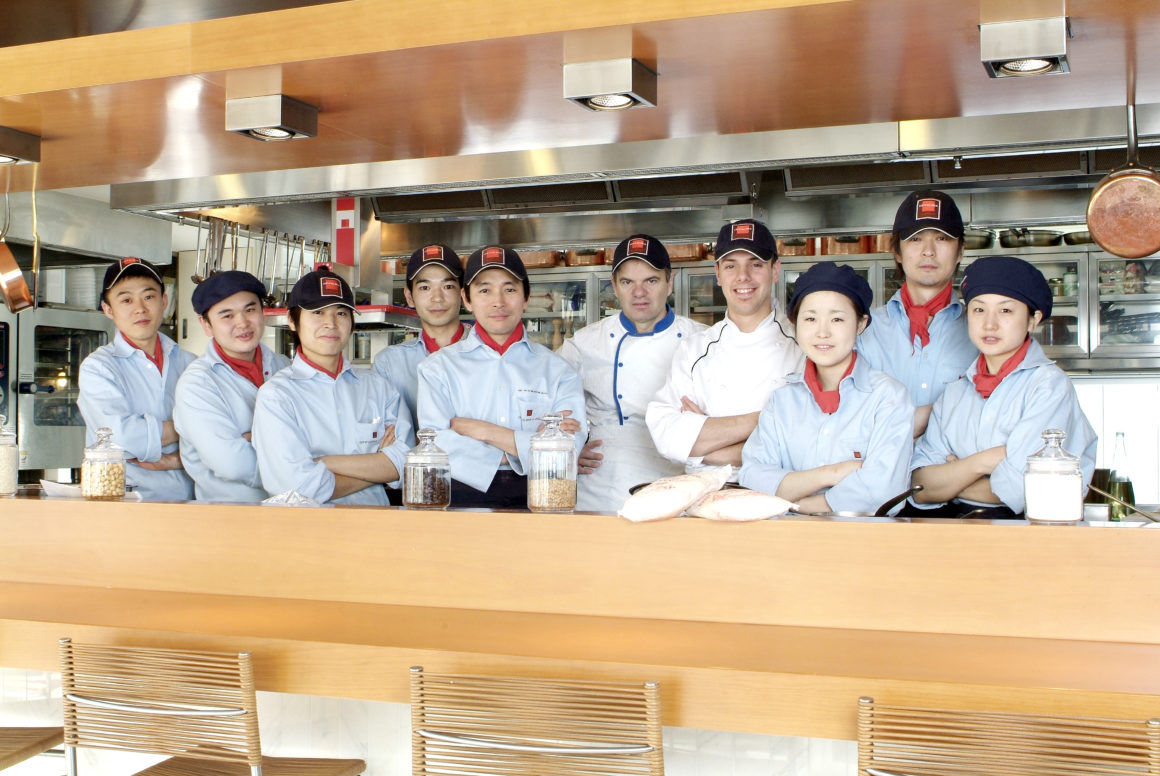 During my Japanese experience I have always favoured Italian raw materials. As for wines, oil, Parmesan, typical products, we have very frequent shipments from Italy. For fresh produce, however, tokyo is home to the best of everything, especially for meat and fish. Suffice it to say that Tsukiji, the Tokyo fish market, is the largest in the world. Imagine that for them a fish is fresh when it is still alive, so they propose it alive and cut it to your liking. They have an amazing care for fresh produce, and in this I married in full their taste. In addition to fish, there are also exceptional meats in Tokyo, Kobe's is also known in Italy, but there are plenty of specialties. Finally, Japan is full of vegetables, herbs, special aromas, which I have included in my dishes refining the typically Italian taste on the Asian palate."
What about pasta? "In the Workshop and at Armani Ginza Tower we prepared different types of fresh homemade pasta, as for bread, with flours that came to us from Italy, in addition to the special pastas that were sent to us for special occasions."
"One of the most interesting projects developed during my time in Japan was the collaboration with the great architect Kengo Kuma: he made a sketch of the pasta I had created for Princess Diana, noodles with saffron, zucchini and prawns. From that idea was born a collaboration called "Architects in the kitchen", developed with Roberto Bava (Owner of the winery Vinicola Bava), for which an architect designs the design of a dish then performed by a chef.