For 9 years the 'Terrazza' of the Eden hotel in Rome was my home. Since '94 Michelin Star as the best Italian restaurant.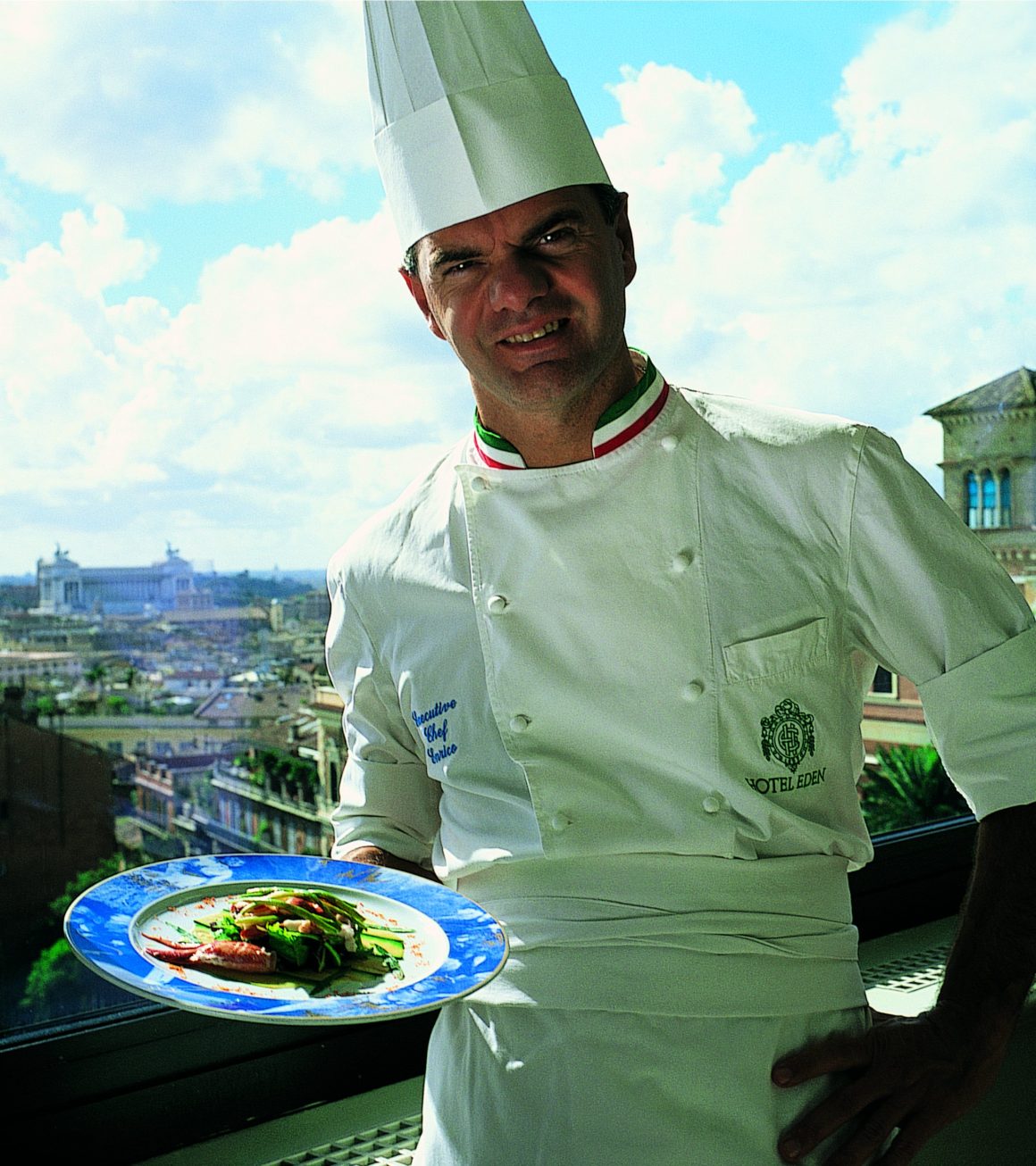 I'm proud of the work. "I won a bet – we have become one of the most loved and well-known 'terraces' in the world, frequented by politicians, VIPs and crowned heads such as the Prince of Edinburgh and Charles of England, the former Prime Minister Berlusconi and the former President of the Republic Francesco Cossiga, but also Nicole Kidman, Tom Cruise and Anthony Hopkins, with the latter we have become very friends and often comes to visit me in Italy'
Hotel Eden is shrouded in the tranquility of Villa Borghese's gardens, but within walking distance of The Spanish Square and the heart of the bustling metropolis.