Infinitely Milan is a project born in support of the Milanese community, more than 200 guests attended the exclusive evening inside the "La Scala Labs of Milan", transformed for the occasion into a beautiful event room.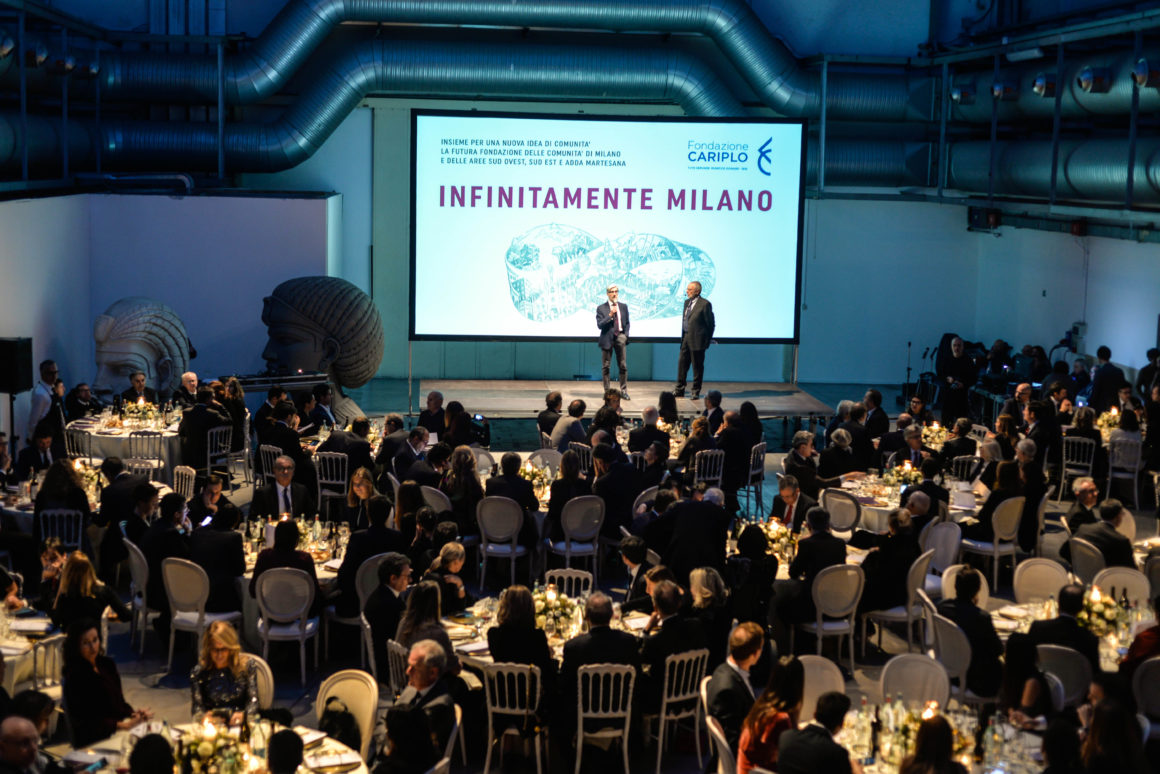 Charity event for the "Parks Project for All" fundraising event.
Godmother of the evening Mara Maionchi accompanied by Giacomo Poretti.
The Chefs of Euro-Toques Italy sign the gala dinner:
Enrico Derflingher, Gianni Tarabini, Michele Pedrazzini, Jorge Luis Almaguel S, Fabio Silva, Francesco Cranchi, Claudio Ceriotti, Cristian Benvenuto, Stefano De Grandis